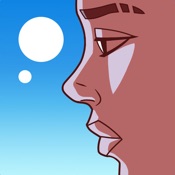 Ticket to Earth
支持:

ios

分类:

苹果下载

大小:

2.8GB

语言:

4.0.2

评分:

开发者:

策略游戏

下载量:

80次

发布:

2023-06-25 17:59
【基本介绍】
A distant planet. A dying colony. A deadly conspiracy. Fight a corrupt system in Ticket to Earth, the revolutionary tactical puzzle RPG!
The mining boom has left New Providence to die and just one Earth-bound ship remains. Forced to fight to protect everything she loves, orphaned Rose stands between bloodthirsty marauders and a corrupt government.
The puzzle grid is your battlefield as you position your team, collect matching tiles, and power up devastating special abilities. You've never played anything like this!
Ticket to Earth seamlessly blends turn-based tactics, thought-provoking puzzles, and engaging RPG storytelling in one entertaining package.
BATTLEFIELD TACTICS - Select your team, position them around the battlefield, get them in the right spot to deal the most damage!
TILE-MATCHING PUZZLE - Seek out the right path across a vividly-colored grid to amass mystical energy and power up your attacks!
STORY-DRIVEN RPG - Manage and customize your team's powers and gear as you explore a vivid sci-fi world full of unique characters!
AUGMENTED REALITY - Play new AR-only missions and replay story missions in AR mode!
Join the fight in Ticket to Earth, a sci-fi tale of betrayal and insurrection.
~ Australian Game Developer Awards 2017, Winner
~ Game Development World Championship 2017, 1st Place Winner
~ Mobile Games Awards 2018 Finalist, Best Indie Developer
~ Unity Awards 2017 Finalist, Best Mobile Game and Golden Cube
~ TapTap Game Awards 2017 Honorable Mention, Best Gameplay
~ Selected for IndieCade Europe 2017
~ Indie Prize Finalist, Casual Connect USA 2017
- "Ticket To Earth is an evolutionary leap forward in the puzzle/RPG hybrid genre" – Kotaku
- "...one of the first truly essential mobile games of the year" – 9/10 Pocket Gamer
- "Ticket To Earth tricked me into enjoying a puzzle game" – Rock, Paper, Shotgun
- "A superbly original and exceptionally presented colour matching tactical game" – 5/5 Pocket Tactics
This epic science fiction saga includes more than 120 unique missions and many hours of tactical RPG gameplay.
For more information about the game, visit www.ticket-to-earth.com
Chat with us on Twitter: @Robot_Circus #TicketToEarth
【更新日志】
Episode 4 is here! The epic saga of Ticket to Earth is now complete!
It's time to experience the gripping finale of this story.
This update includes a number of minor bug fixes, and game text corrections.